Artists At Work
Jump to navigation
Jump to search
Artists At Work is a program initiated in March 2022 within Habbo to create a team of pixel artists from the community to create graphics and badges for the hotel, similar to the Builders at Work program but for graphic artists instead. For the first round of artists selected, Habbos would have to send in a promotional poster and badge of a carnival, with the winners being personally selected by Habbo staff to make up the first Artists at Work team. It was announced [1] on the 21st April 2022 that Jeca-Tatu will be the first Artist at Work for Habbo.com, his entry was based on the Carnival of Ivrea (Italy) which can be seen on the right.
Overview
Artists at Work members receive Habbo Club and Builders Club, an exclusive badge for the duration of the program which is 6 months but this time period can be modified by Habbo staff if they consider it necessary. At the end of the program the members receive an ex-artist badge when the their collaboration is finished [2].
Badges:
Competition Prize: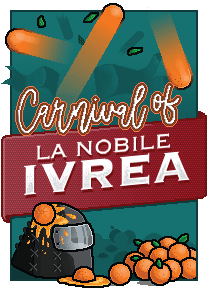 All entries that met the requirements received an Obsidian Anteater and an exclusive badge.
List of Current Artist At Work
| Name | Avatar | Role |
| --- | --- | --- |
| Jeca-Tatu | | Artist At Work |
References