Habbo 2020
 Hang on, we're still working on this one!

This page is currently under construction, so please don't panic while we write and update the content belonging to this part of the Wiki. 
Please don't accept this information as fully accurate until it has been completed. Thanks!
You can help by contributing the information you have on this Habbo topic, but please ensure the content is relevant and accurate. When you feel this page contains sufficient content, please remove the construction banner.

Habbo 2020 is a new Client update expected to be released in 2020. It was necessary after the news that Flash, which the Habbo Client has relied on since the New Habbo update, would be discontinued at the end of 2020. The 2020 Client is built with Unity.
The client will also bring new features and updates to current features. The first new feature to be revealed was user levels which were seen in the first screenshot shared of the client, on October 7 2019.
Looks Editor
Please note that the client we've pictured is still an early version, so some elements could easily change and probably will.
The Looks Editor of Habbo 2020 has been changed alot. Instead of icons we now have the names of each body parts and within each section we got icons on the left as sub categories.
The Wardrobe has its own category now too instead of being on the right side of the editor.
There is a icon with a shopping cart that links to the clothing section of the Shop which makes it easier to buy new clothes instantly.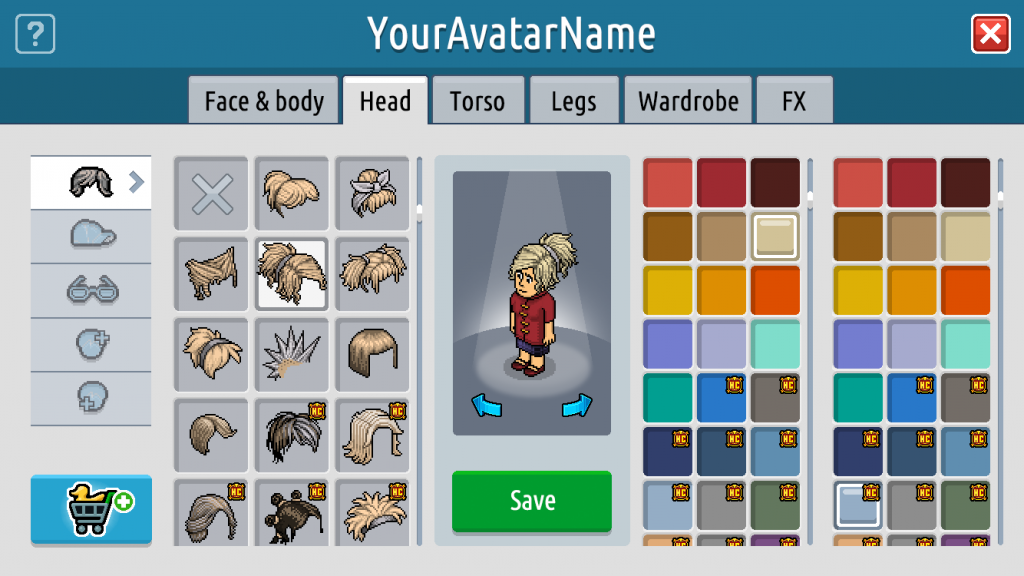 Shop and Marketplace
Great news for traders: Habbo 2020 has a vastly improved shop and marketplace! We've improved search functionality, filtering and categorisation and we've also added a couple of cool new features. We've listed some of them below!
Shop
The Shop's 'Premium' section will be where you get your currency and memberships from in Habbo 2020.
Searching for and filtering items in the Shop has been made clearer and easier.
The Shop's layout has been changed to make featured and discounted items easier to see.
Marketplace
We've added a much-requested 'Recall all' button to the Marketplace! (Note that this may not be what the button is actually called in the final version of the client.)
We've altered the marketplace tax so that it is more progressive. Lower-priced items will be taxed less than they are currently.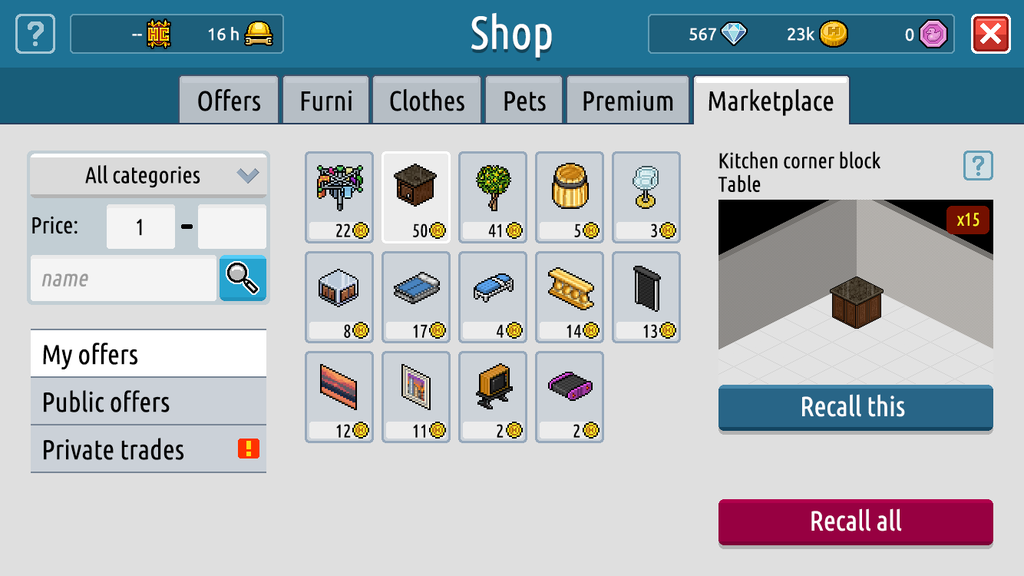 Above, you can get an idea of what the Marketplace will look like.
Habbos, please note that these are still early versions of the Shop and Marketplace. We're making small changes and tweaks as we develop the Habbo 2020 client. Let us know what you think of the Marketplace and the Shop using the #Habbo2020 hashtag on social media!