Nuts
 Hang on, we're still working on this one!

This page is currently under construction, so please don't panic while we write and update the content belonging to this part of the Wiki. 
Please don't accept this information as fully accurate until it has been completed. Thanks!
You can help by contributing the information you have on this Habbo topic, but please ensure the content is relevant and accurate. When you feel this page contains sufficient content, please remove the construction banner.
 Woops, this article is suffering from a case of Bad Formatting!

The article you are currently seeing has been deemed poorly formatted and is need of improvement. 
Please excuse this possible temporary lapse in readability and bear with us whilst we make it readable and/or make it prettier for you.
You can also help by adjusting the formatting of this page in accordance with Help:Formatting and by following the guidelines it provides.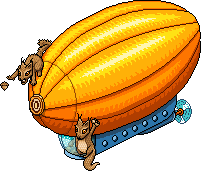 Nuts was a form of Currency on Habbo that came after the failure of Horseshoes to entertain users into giving the promotion. Nuts was clearly a testing concept brought during Easter 2012 for users who bought credits. It was not until the end of the campaign during the first week of April 2012 that we saw the first true LTD item. Nuts came before Diamonds became the permanent point system for rewarding users who bought Credits. Diamonds later appeared in September 2012. Sulake adopted this idea personally from user suggestions, which paved the way for the future of the Habbo market. There wasn't specifically any prizes to redeem for this campaign. Users were allowed to use their Nuts to purchase anything from the Catalogue. However, the following were released for the campaign: Bensalem, Black Diner, Black Mode, Black Iced, Black Area, Black Romantique, the first high priced Habbo Exchange item, Platinum Bar, the first LTD ever, Black Leviathan, and a brand new pet range, Bunnies.