Plain Office Sofa
Jump to navigation
Jump to search
Plain Office Sofa
Motto: Om je pixelbilletjes op neer te strijken.

Release date
2009
Rare Values
Category
Unreleased items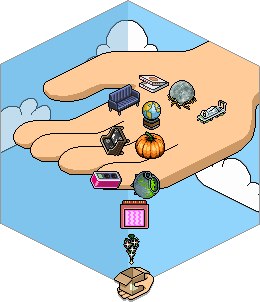 The Plain Office Sofa is a furniture item officially released in November 2020. Although it was released in 2020 it had been uploaded to the hotel since 2009 and was known as the kinky_sofa, remaining unreleased before becoming officially available along with four other unreleased items, known as Mystery Furniture.
kinky_sofa
The kinky_sofa was a unreleased rare item uploaded to Habbo during v29. The item was likely used for the Sandbox hotel for testing purposes. Other rumors have said that this was a potential promotional item to show other companies what is possible on Habbo. Some say that this item was used for Bobba Bar after a resemblance to a sofa found on there.
Release
On 12 November 2020 the Kinky Sofa was released as Mystery Furni as part of the November 2020 campaign along with three other items that were also previously uploaded but unreleased. The sofa was renamed to the more appropriate Plain Office Sofa.