The Impossible Maze
Jump to navigation
Jump to search
The Impossible Maze is a popular wired maze on Habbo.com. It was opened on the 4th of June 2011 and has remained open since. The Impossible Maze is owned by Zak but many of the rooms are built and maintained on his secondary account, cloning. The maze was made an official Habbox room on the 28th of July 2011[1] but was delisted sometime around 2013.
Below is the entrance to the Impossible Maze 2015. This room is an exact replica of L1C's maze entrance. L1C's maze was the most popular maze on Habbo UK for years and this is what got Zak into mazing back in 2005. Zak was never able to complete L1Cs maze having given up at 94%.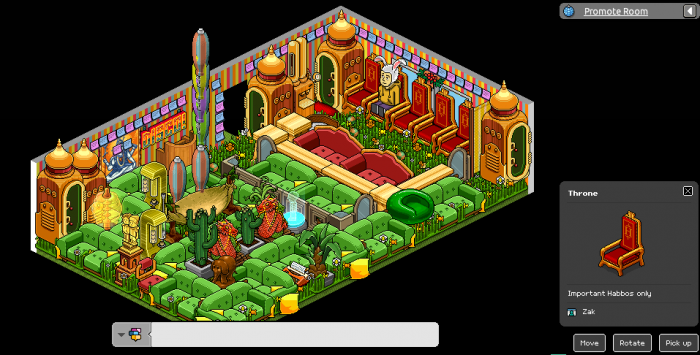 A Highscore Most Wins - Alltime leaderboard was added on the 25th of July 2017. The first user to appear on the leaderboard was CUTE!! having finished the maze later that day.
First 10 Verified Winners
All winners in this list completed the maze in 2011.
Headache
ilickedyou
Cally592
Whapster
Jordesh
Gryler
lisa.y.24
Bailed
Belencitaaaa
realz.
Elite Rooms
Elite rooms were a concept put forth by Zak to satisfy the mazing communities thirst for more. The concept was taken seriously and some rooms were put into development in 2012 but unfortunately Zak did not find the time to progress the idea any further.
The rooms themselves were produced with a lot of thought. Zak had time to plan these rooms and wanted the ideas to be unique. He began stacking in the doorways before Habbo Hotel released an update that allowed users to place furniture there. All four of the rooms put into production were unique ideas not found in any wired mazes as of 2014. One of which was a completely new game, never thought of before, that could have had a huge impact on Habbo's gaming community.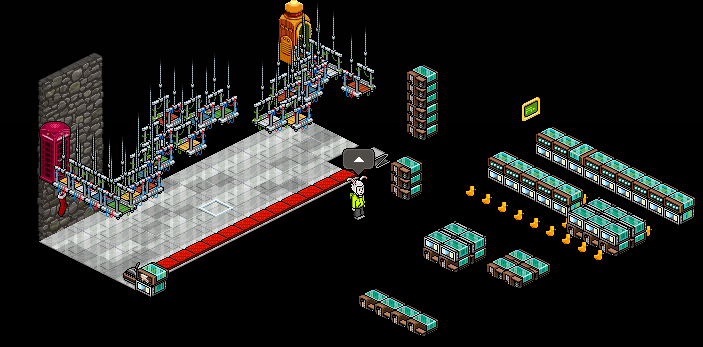 Trivia
Headache was the first user to complete the Impossible Maze, it took him approximately 8 hours.
The pyramid that remained in the entrance room until 2014 was inspired by Zak's trip to Egypt in 2012.
Zak has visa's trophy for completing L1C's maze in his last room.
95% was not set to be the last room. An even harder room was under construction that was unique and never before seen. Unfortunately Habbo released an update which prevented the room being challenging.
References