Wallie-Card
Jump to navigation
Jump to search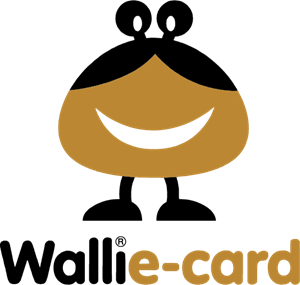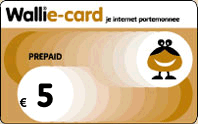 The Wallie-Card was a prepaid payment card with which you could safely make payments on the internet.
It was originally introduced in The Netherlands in 2003 by the Distri Group. The Headquarters were based in The Hague. Later the card was also sold as evoucher.
The Card was available for purchase in the following amounts: 5, 10, 20, 50 Euro. At the back of the card was a scratch pad with a 16 digit code and 3 letters which you could redeem on Habbo Credits page.
Unlike a Credit Card, Users of a Wallie-Card remained anonymous when they're making online payments due to the fact that you didn't had to provide personal or financial details. It was just the 16 digit code, nothing more nothing less.
Design and Name
At first the wallie-card's were available in the brown white colors of the company with the logo on it, a small purselike figure with eyes and feet. Later they also released wallie-card's with a Habbo design on it. at some point habbo's could design they're own Wallie-Card's too with they're habbo on it.
The name wallie is distracted from the english word Wallet
Paysafe Card
On august 16, 2011 the company was taken over by the Austrian company Paysafe Card. Paysafe Card is active in 28 countries and more then 350,000 points where they sell the card. since November 15, 2011 it was no longer possible to purchase a Wallie-Card. The old cards could be redeemed until January 31, 2012.
Gallery