My Camp Rock TV
Jump to navigation
Jump to search
My Camp Rock TV

Release date:
Sept 2010 (Habbo.nl Only)
Rare Values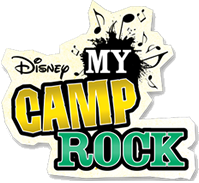 The Disney My Camp Rock TV is a furni on Habbo.nl and given out to players who joined the therefore special created My Camp Rock Group.
The TV is a promotional furni and was created because of the serie 'My Camp Rock' came to the dutch version of Disney Channel.
3000 Televisions were given out, and only 1 per player.