Habbo's a la Playa
Jump to navigation
Jump to search
 Hang on, we're still working on this one!

This page is currently under construction, so please don't panic while we write and update the content belonging to this part of the Wiki. 
Please don't accept this information as fully accurate until it has been completed. Thanks!
You can help by contributing the information you have on this Habbo topic, but please ensure the content is relevant and accurate. When you feel this page contains sufficient content, please remove the construction banner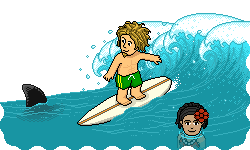 Habbo's a la Playa was a summer event on Habbo.nl in 2008. With this event the Sand Castle furniture was released into the catalogue. Habbo Netherlands gave out Golden BBQs (yellow bbq in Habbo.com) as competition prizes, that makes the Yellow BBQ a super rare on Habbo.nl
Competitions
Conquer a place on the Playa deluxe floor
Players had to make a beach themed room. The 10 best rooms got a spot on the Playa deluxe floor in the navigator.
Winners
.:MissBeautiful:.
Rappmaster
2paclegend
23-girl90
xxschatjuxx
Stekeltijger
crazy!
Miraceles
DikkeVetrol
spelers-inspecti
Organize a fantastic beach party
For this competition habbo was looking for 15 event organizers. Those 15 habbo's had to organize an activity on the beach. Players had to fill in a form about what they were going to do, the 15 most original, funniest and creative ideas won a golden BBQ
Winners
valie1678
erikwesley96
xLittlexPandax
!-Snoopy-Girl-!
.::.teigetjuh.::.
teckelmen
ham.r
samy6
:.:Timo:.:
Thom00992
ShowLol
Mr.GoldenFish
Vampiraat
nse
Taylorn
Battle of the Beach houses
This competition could contain more then 1 room.
Players had to create their own luxury beach house complete with swimming pool, bar, bedrooms and off course the beach itself. Teleports could be used to connect the rooms. The 10 most beautiful rooms won a hammock.
Winners
:::.MaY.:::
:JUUD.
miesiebritt8
5faye5
leukhabbotjee
-marietjee-
remon-050
snuffie007
hellokittykiss
jessienap
After this competition other players could vote for their favorite beach house. The room with the highest score won a signed Habbo trophy, Golden BBQ and a trophy badge. Players could give their scores on the homepage, they could vote 1, 2, 3, 4 or 5 stars on all the winning rooms. However only 1 room could won.